The highly anticipated National Novena to Our Lady of Knock is set to take place from 14th to 22nd August. This nine-day gathering offers attendees a chance to step away from their everyday lives and immerse themselves in prayer, reflection, and exploration of their faith.
Under the theme of 'Caring for Creation,' the Novena will provide a unique opportunity for individuals to reflect on their role in embracing the challenges faced by our faith and our planet. Throughout the event, esteemed guest Homilists and speakers will share their insights on a wide range of topics, including personal faith stories and responses to our ever-changing world.
The Novena Ceremonies will be held at 3pm and 8pm each day in the Basilica.
In addition, the 'Novena Village' will host daily workshops at 12 noon.
The Family Day will take place on Sunday 20 August from 11am-3pm and promises a fun range of activities. Activities are free of charge, all are welcome.
The programme for this year's Novena is outlined on the following poster: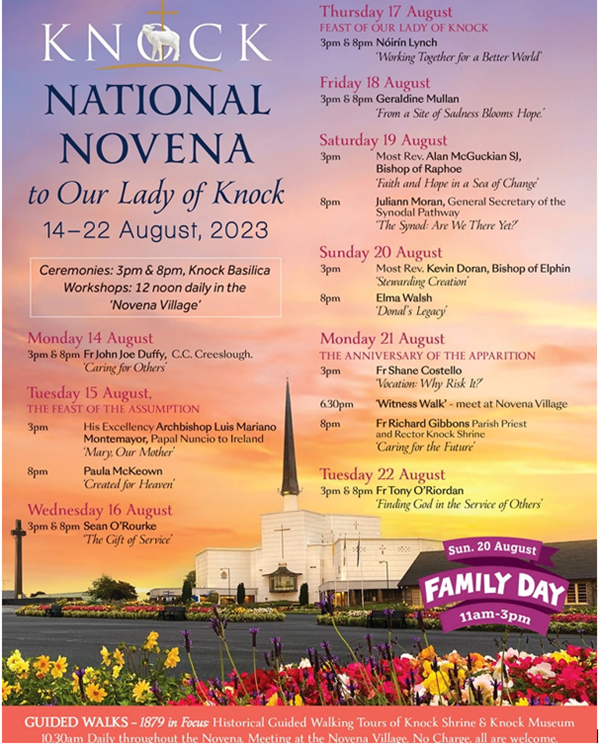 .