Making Decisions and Preparing for the Future Together
This weekend, a Pastoral Letter from Bishop Martin Hayes will be read out and circulated at all Masses in the Diocese of Kilmore. 
In the weeks running up to this, the members of the Parish Pastoral Councils in each of the 34 parishes in the diocese have received a copy of the Letter and are being provided with guidelines drawn up by the Diocesan Pastoral Council and the Diocesan Synodality Group to enable an effective communication and discussion on the contents of the Letter among priests and parishioners. 
Members of the Parish Pastoral Councils have been asked to be the key agents of this consultation and support is being given to them with this task with training being provided to designated PPC members from each parish.
The purpose of this consultation process is primarily to identify the needs that can be addressed by lay parish/pastoral leaders working with priests into the future and to reschedule the Mass timetables throughout the diocese.  It will have the added benefit of involving parishioners in making decisions concerning their parish.  The process is designed to obtain feedback that can be used in pastoral planning for the Diocese of Kilmore.
At Masses over the weekend of 4/5 November next, the key points of the Pastoral Letter will be revisited and the discussion questions issued to parishioners, printed in parish newsletters and posted on parish websites and/or social media platforms.
It is envisaged that meetings of parishioners at parish level will take place during the week beginning 6 November 2023 with feedback on these meetings being provided at all Masses on the weekend of 18/19 November 2023.
We pray for the success of this consultation process through the intercession of Saints Patrick and Felim and all the saints associated with our diocese.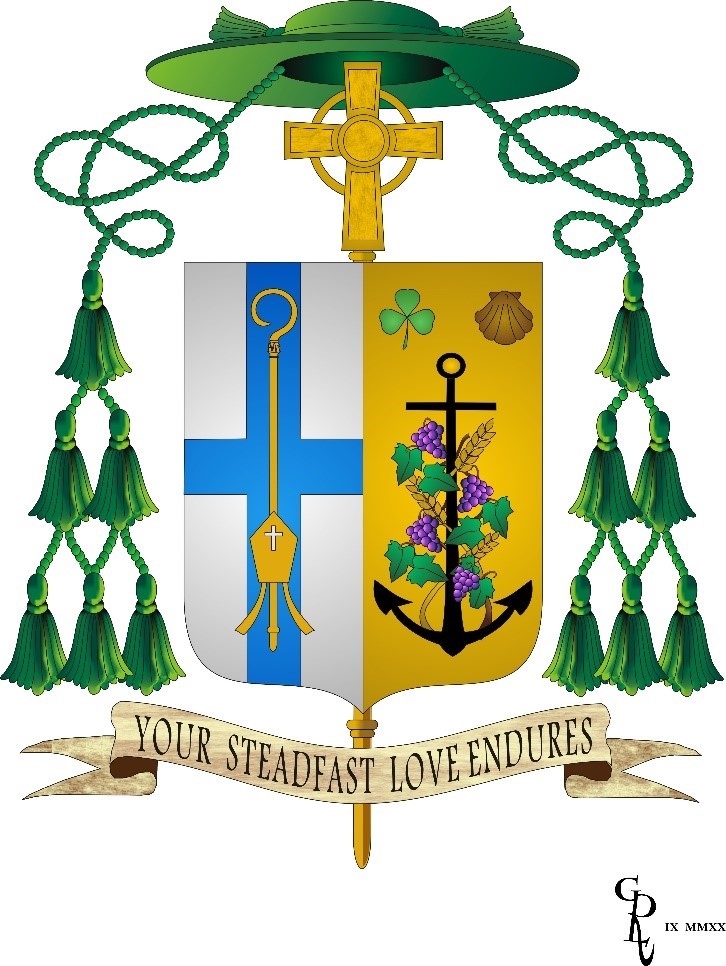 The full text of the Pastoral Letter is provided below followed by a shorter, abridged version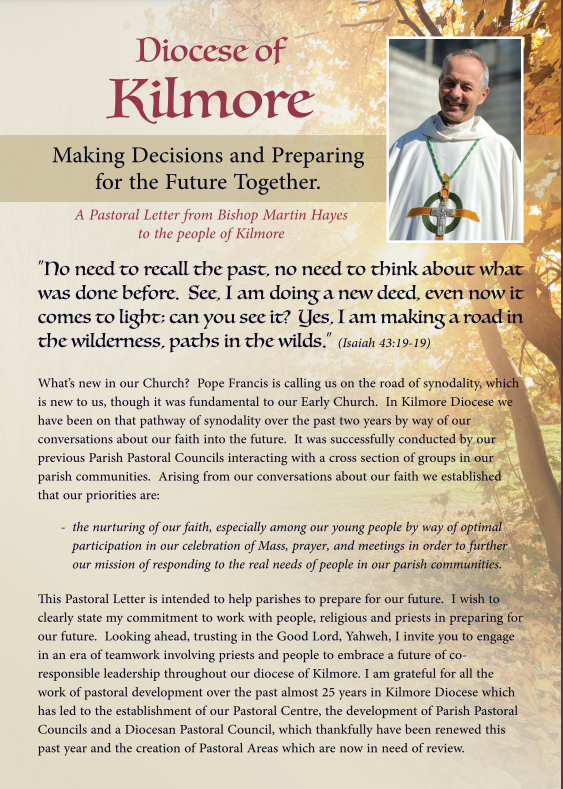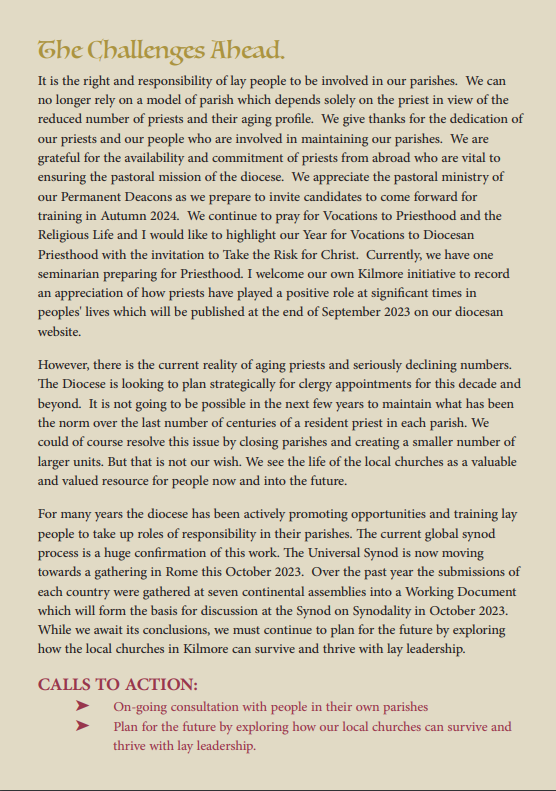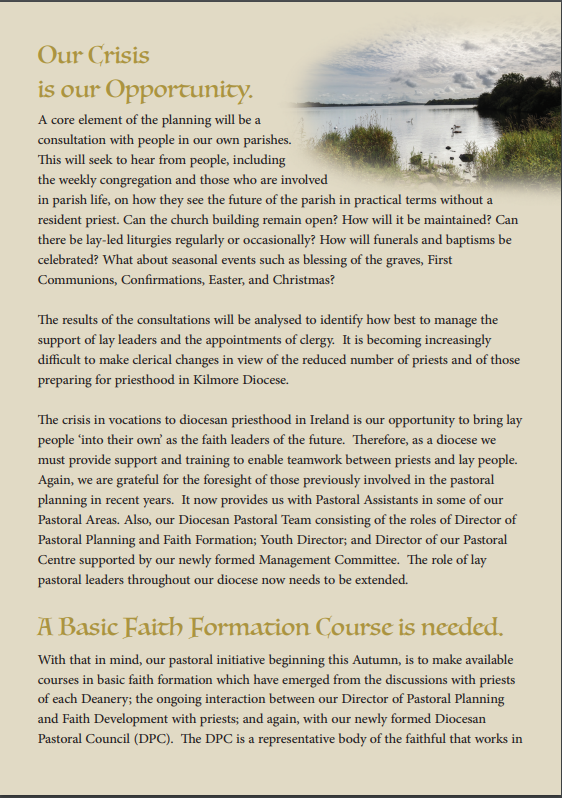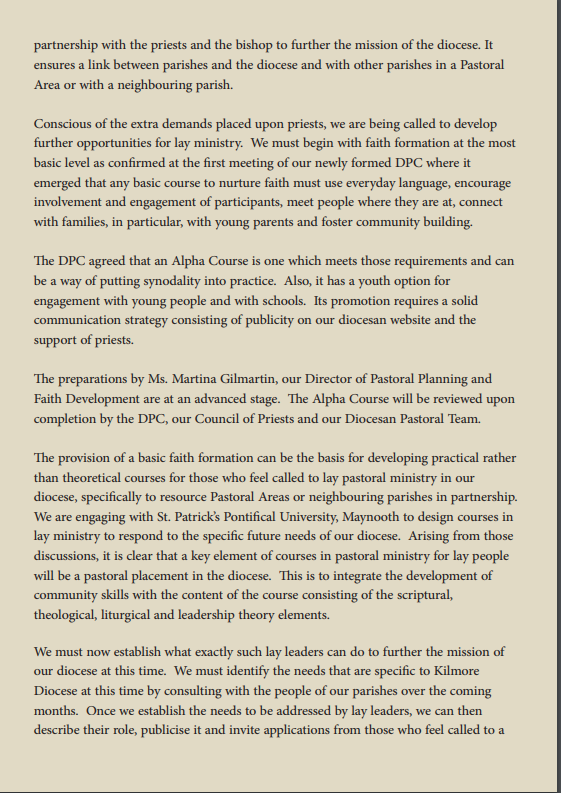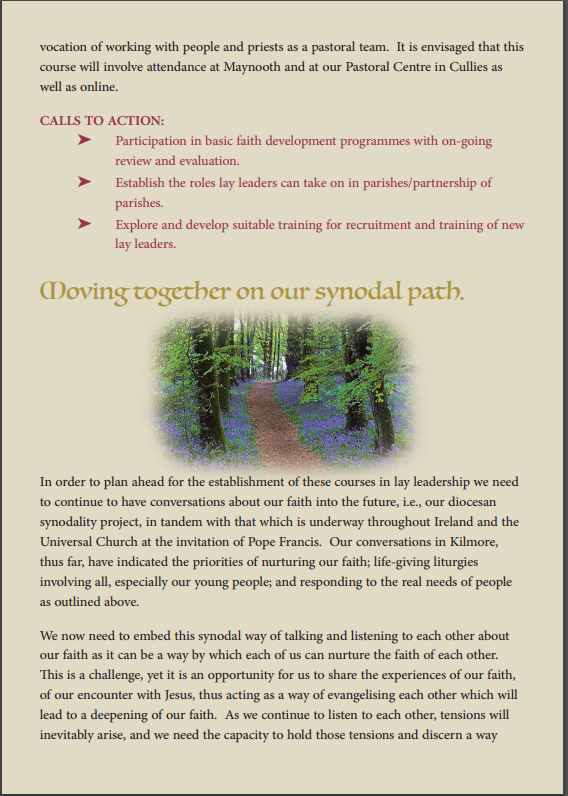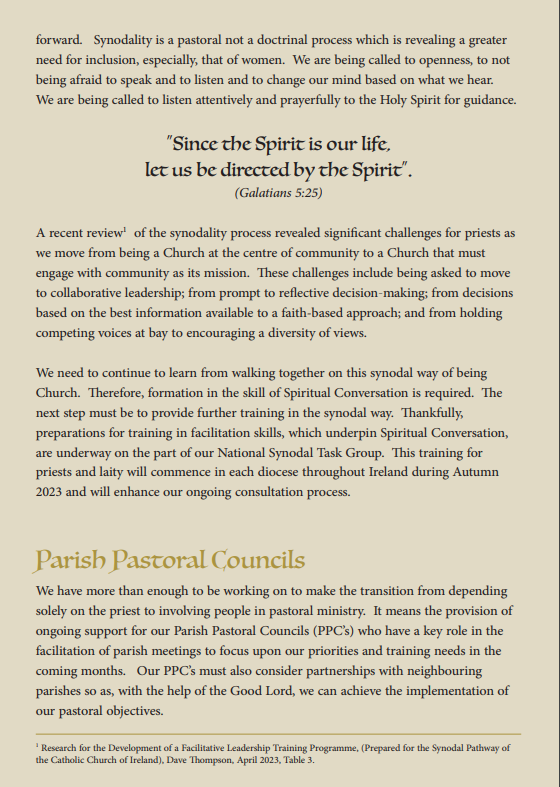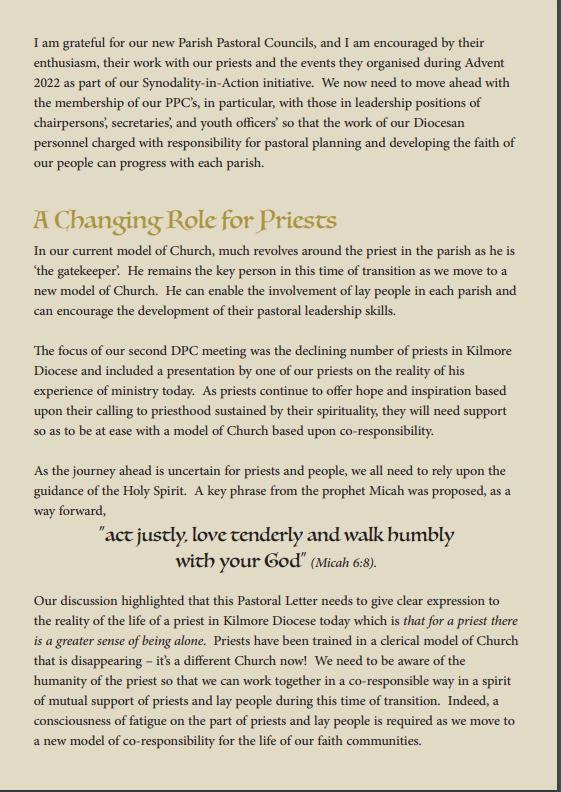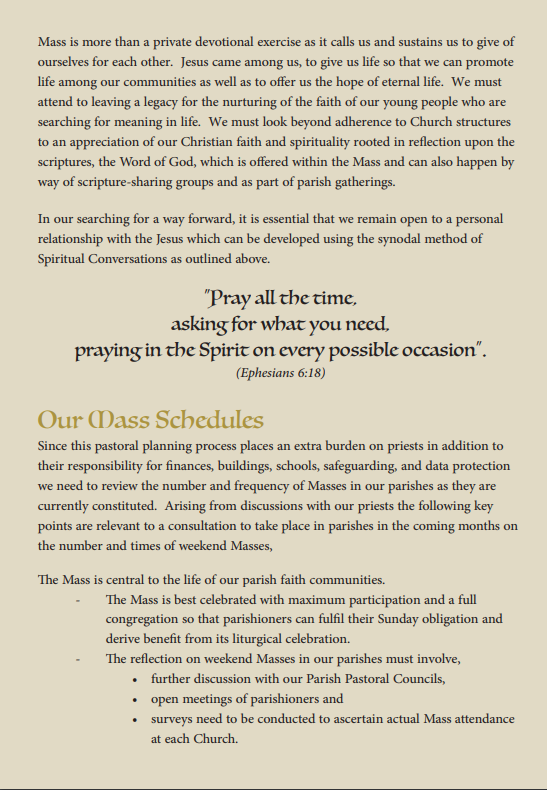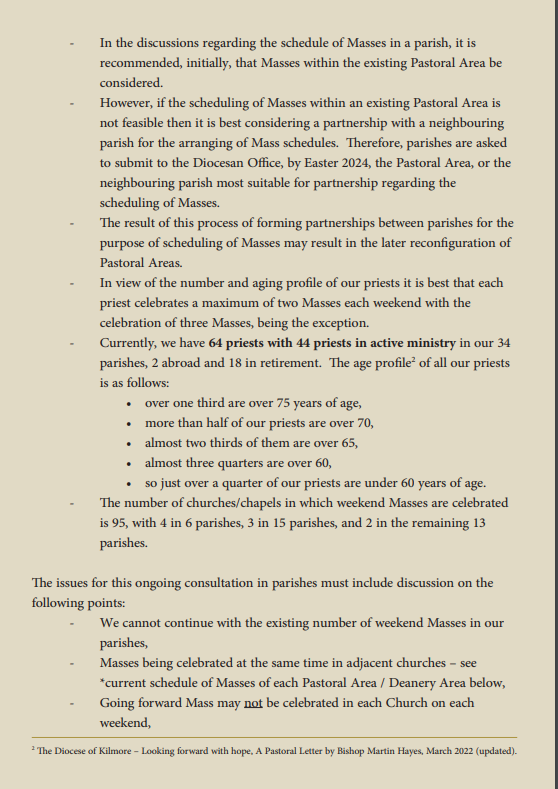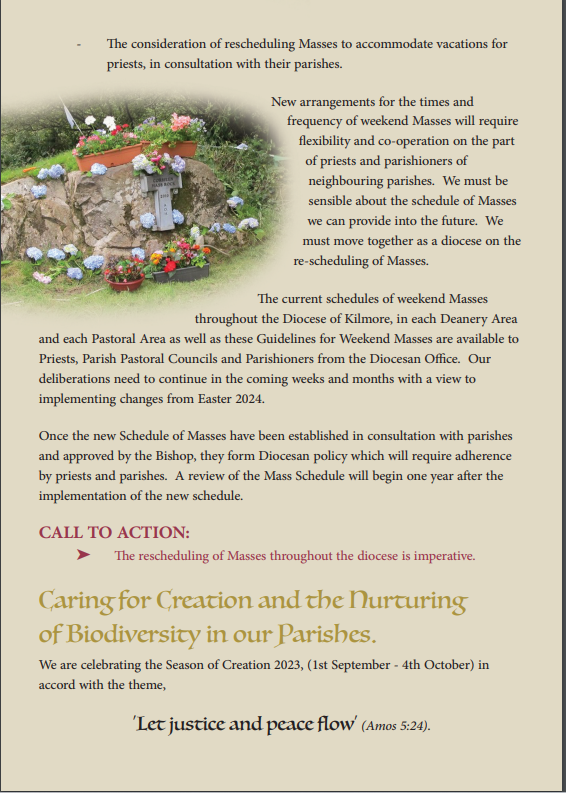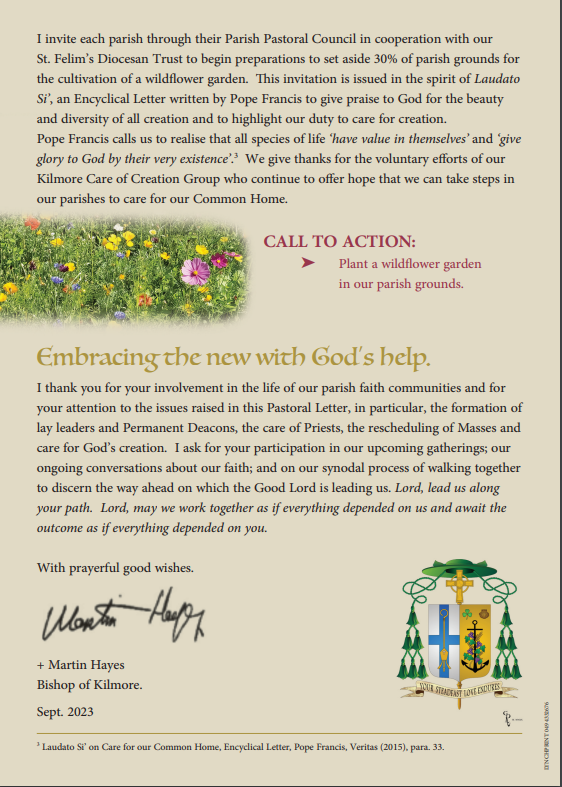 Shorter Abridged Version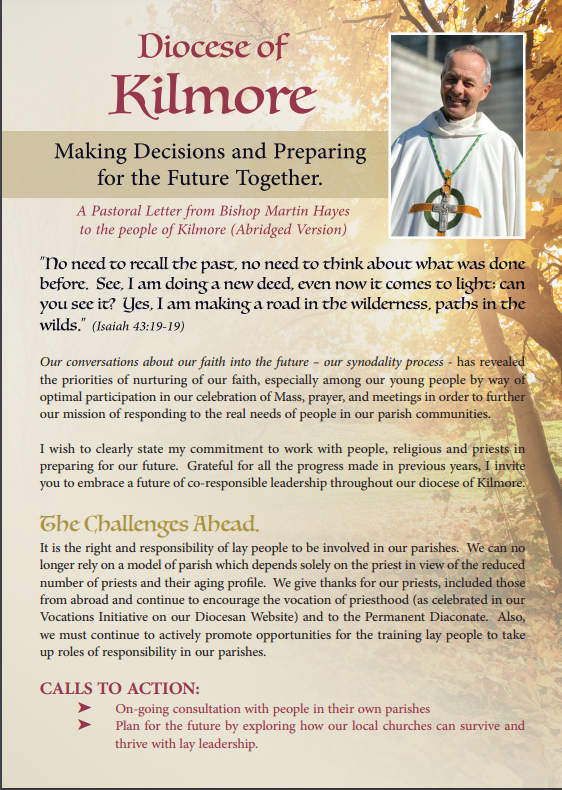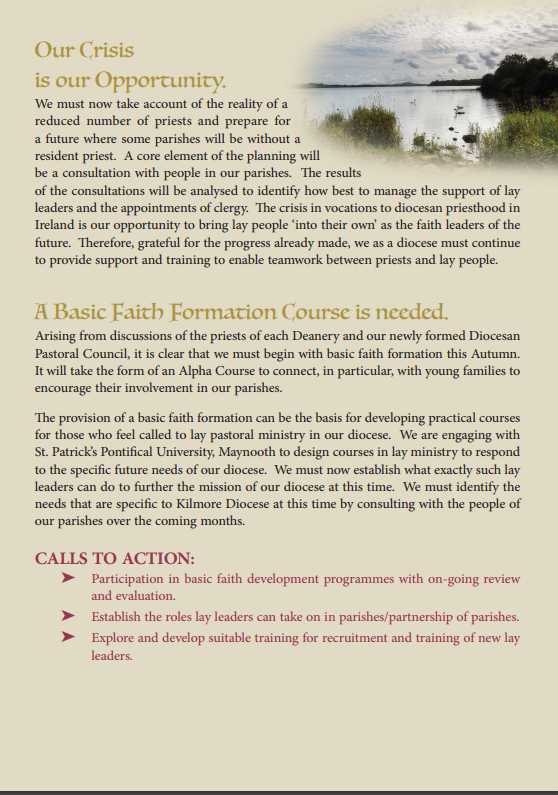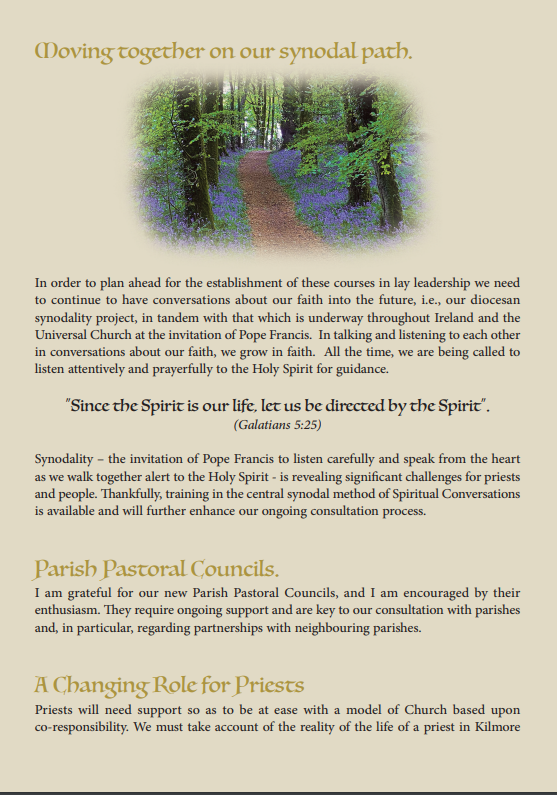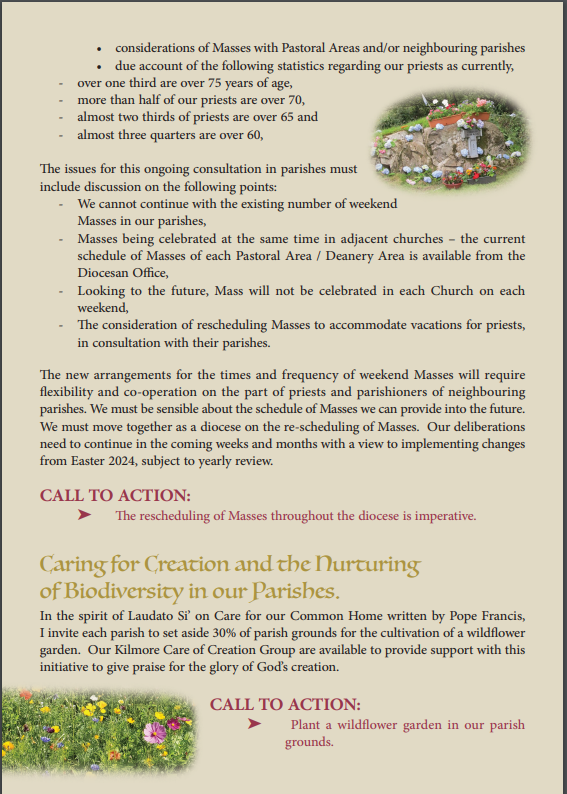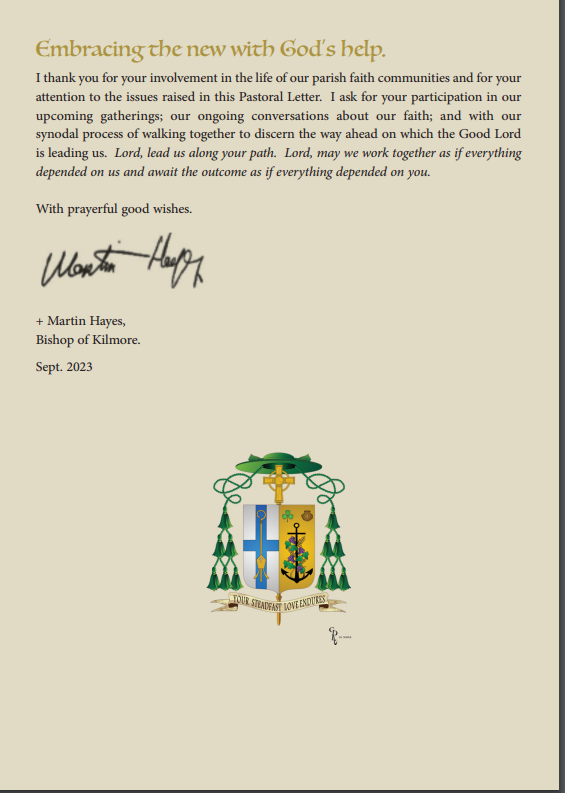 .