Accord Pre-Marriage Course Dates for 2023 in the Diocese of Kilmore: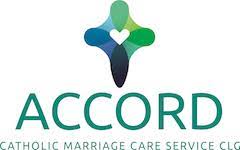 The remaining dates for Pre-Marriage Courses for 2023 in the Kilmore Diocesan Pastoral Centre, The Conaty Centre, Cullies, Cavan H12 E5C7 are:
Friday 14 & Saturday 15 April 2023
Friday 13 & Saturday 14 October 2023
It is planned that these courses will be held face-to-face.
The Friday evening sessions will take place from 7:30p.m. to 10:00p.m..  The Saturday sessions will take place from 10:00a.m. to 5:00p.m.
Couples are obliged to attend both sessions
Please book on line at www.accord.ie
For further information, please ring Mrs Eileen Connolly in the Cavan Accord office on 049 4375004, extension 101